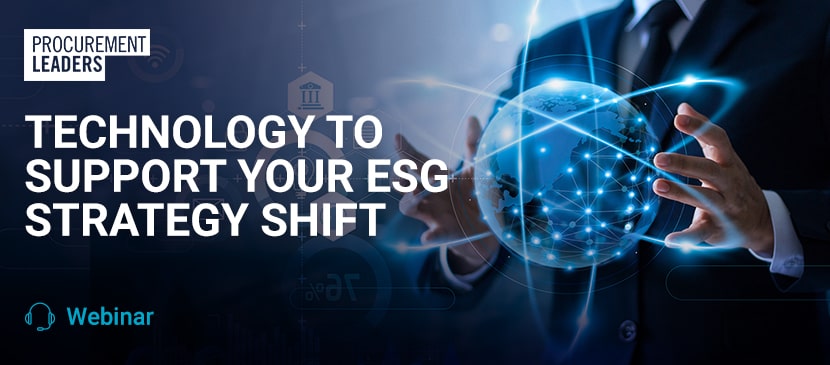 Procurement Leaders and Ivalua are happy to share with you the replay of the webinar "Technology to support your ESG strategy shift" during which we welcomed Sylvie Noël, CPO at Covéa Group.
During this webinar, attendees got to hear insights from both a procurement specialist side and a solution provider side, showing where sourcing technology can support governance and better decision-making. We also looked into how leading teams are realizing ROI from investing in sustainable and ethical procurement practices.
Please fill out the form to view the full replay.