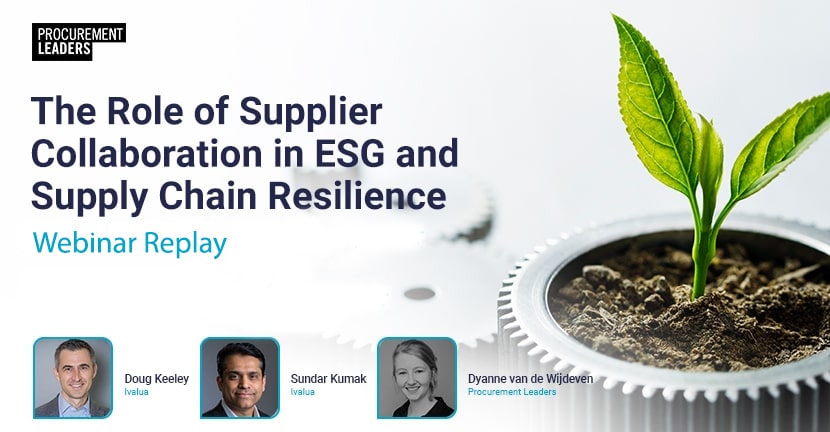 While initiatives for efficiency and waste reduction have always been a part of the supply chain, the pandemic has broadened the scope of sustainable ESG (Environmental, Social, and Governance) practices to include an organization's network of partners and suppliers. Collaboration with these parties is critical to achieving ESG goals and improving supply chain resilience, and that requires digital support.
In a recent webinar, experts from Procurement Leaders and Ivalua offered key insights on:
How a prudent digital strategy and supporting technology drives ESG and resilience initiatives

How best-in-class organizations are undergoing technology transformations to improve ESG and supply chain resilience

How to capture and communicate the value of ESG strategies to stakeholders and suppliers

To view the replay, please fill out the form.
Related resources that you may be interested in: