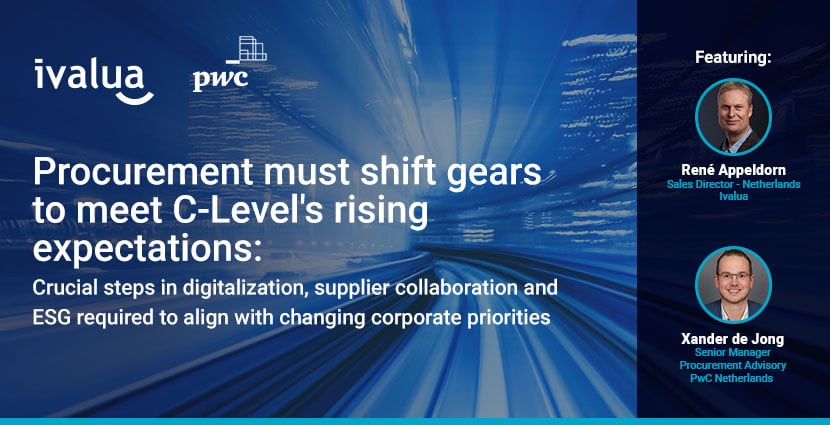 In our recent webinar together with PwC we looked at 3 different global studies where different stakeholders including Procurement and C-level management were asked about topics like digitalization, Risk and ESG. The studies used were PwC's Digital Procurement Survey, The CEO survey and the Fraud survey.
The results showed surprising differences between what Procurement sees as top priorities versus people on the board.

Find out more about the GAPS identified by PwC and some practical tips on how Procurement can take advantage of and help support changing C-level priorities.
Please fill out the form to view the complete webinar replay.