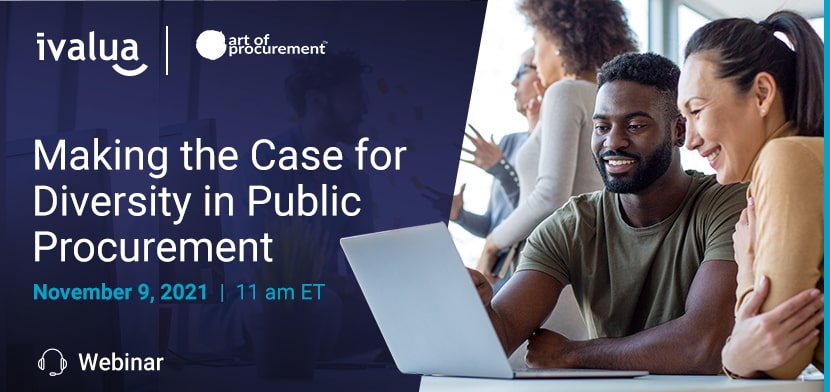 The facts are clear - diverse and inclusive procurement programs are more competitive, able to unlock innovation faster, provide access to new markets, and deliver localized socioeconomic impact.
As unprecedented federal funding flows to all levels of government, it is more important than ever that these resources are used to support diverse suppliers and build communities in alignment with federal and state stipulations.
Making public sector supplier diversity discovery, onboarding, and management easier through fit-for-purpose digital procurement technologies

The need for effective contract administration in response to new and changing regulations and legislation

The advantage associated with diversity 'carve outs' that incentivize municipalities and agencies to work with new suppliers and therefore drive innovation

Please fill out the form to download the full replay.