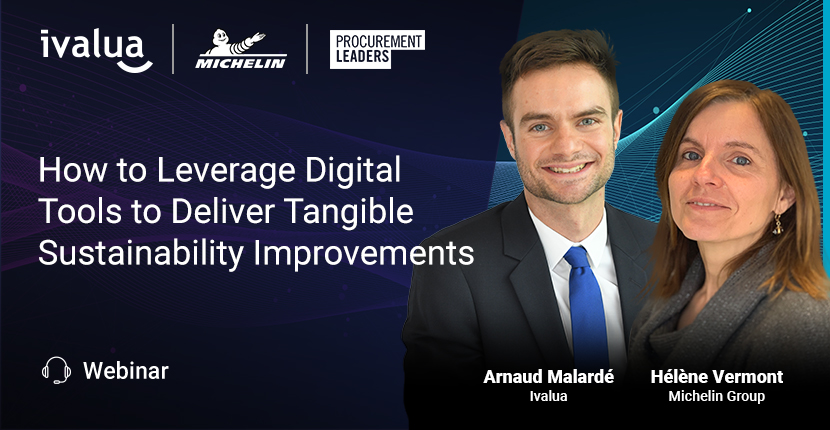 Both commercial and public sector organizations are increasing their focus on sustainability and are committed to the success of these programs. But ask yourself: What digital procurement technologies are needed to support and enhance your overall strategy?
View this webinar replay to hear from experts at Michelin Group, Procurement Leaders, and Ivalua as they inspire you with real-world examples and equip you with the best practices that your organization will need to boost your sustainability programs.
The webinar replay dives into:
The five procurement practices where it is easiest to apply sustainability criteria

Inspiring real-world examples from leading procurement organizations, including Michelin, on their achievements

How modern digital procurement capabilities can support your overall sustainability strategy

To view the replay, please fill out the form.