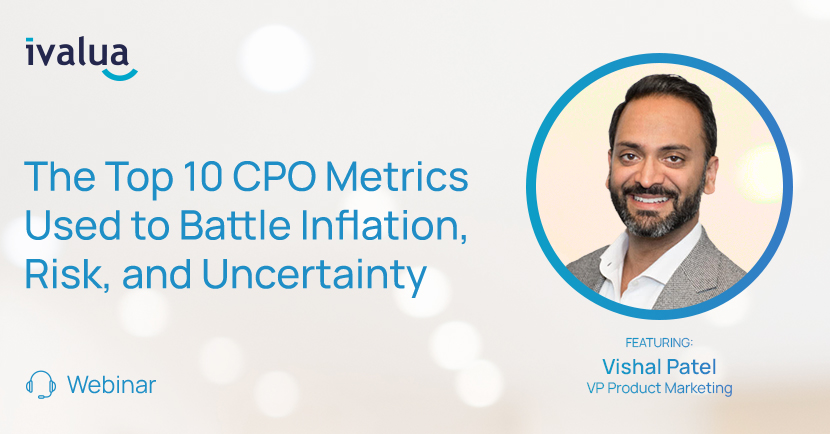 How is your team handling supply chain disruption and inflation? According to the Ardent Partners' study, 43% of CPOs lack the visibility and capabilities to rank the risk levels of their suppliers and only 30% have supply risk solutions in place.
NOW is the time for CPOs and their teams to adopt processes and technologies that improve supplier collaboration and risk management, while employing best practices for analytics and data management.
Ivalua will bring togethers Procurement experts to discuss the 10 most important metrics for CPOs to win their battle against inflation, risk, and uncertainty in the Middle East region.
To view the replay, please fill out the form.