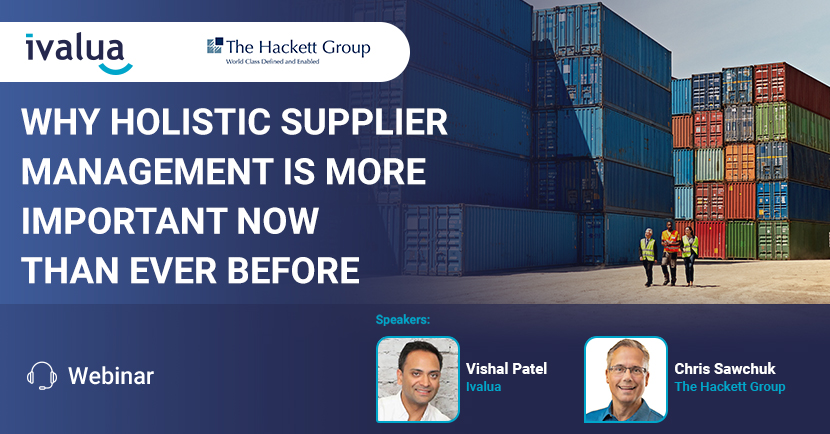 According to The Hackett Group's latest research, industry-leading organizations generate more value from their Supplier Relationship Management (SRM) programs, demonstrate more mature SRM capabilities, achieve higher productivity levels, and have more mature SRM programs with higher supplier and spend penetration.
View this webinar replay to hear from experts at The Hackett Group and Ivalua as they highlight key takeaways from Hackett's comprehensive SRM study. During the replay, you will learn:
Why SRM is cited as highly important but underdeveloped within many organizations

How to embrace a best-practices SRM framework for managing all of your supplier interactions

What differentiates top performing organizations from industry laggards, and the journey that you can take to become best-in-class

Key considerations for your SRM processes and technology

To view the replay, please fill out the form.