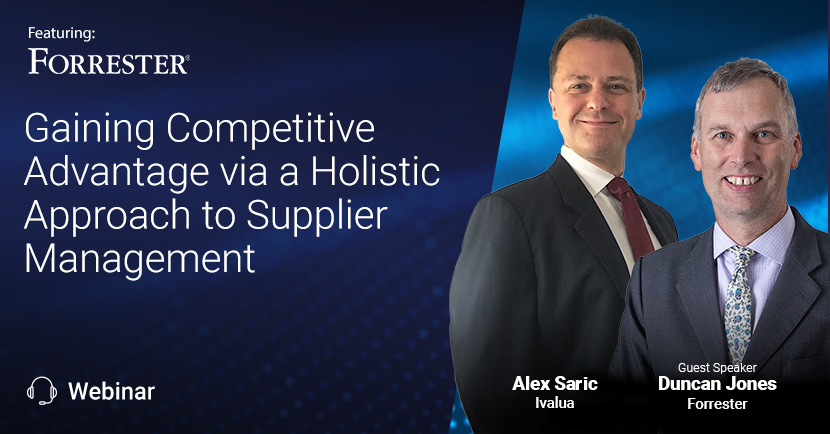 Organizations today are increasingly dependent on their suppliers and vulnerable to risks in their supply chains. Yet, most teams still struggle to manage their suppliers effectively. Transparency is poor, data remains dispersed in silos, and collaboration is manual and limited to a handful of suppliers.
A study by Forrester commissioned by Ivalua reveals that leading organizations are taking a holistic approach to their suppliers, better monitoring and more closely engaging them. As a result, they are delivering greater supply chain resilience, improved sustainability, and a range of other advantages over their competitors.
During this webinar, we revealed the results from the study. Watch this webinar replay to learn:
How top performing organizations improve supplier transparency and collaboration

What are the top strategies for improving supply resilience

How to prevent and avoid obstacles that hold your organization back

What are the top sustainable procurement strategies that forward-looking organizations are embracing

To view the replay, please fill out the form.