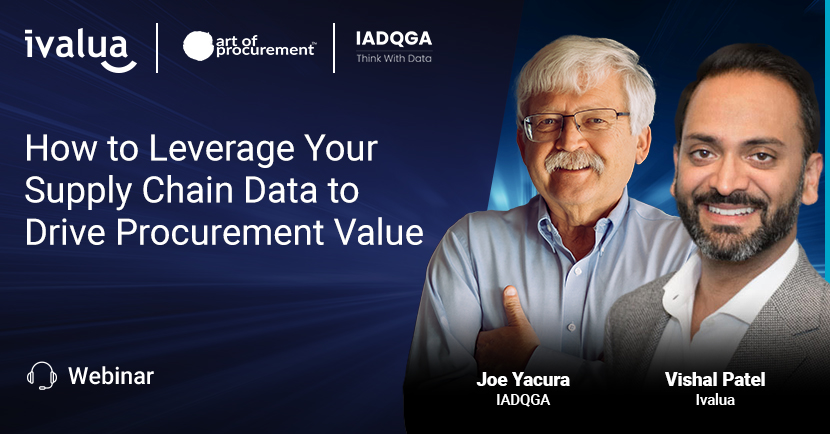 Did you know that 95% of your data never gets used? And with variable lifespans, that your data's value is dwindling every day?
Although most conversations about data focus on quality, data utilization is also a critical concern. Truly data-driven decision making is a rarity, and supply chains tend to be particularly behind when it comes to the use of data, especially in the predictive sense.
How can you take better control of your supply chain and procurement data and use it to make more informed decisions as well as mitigate supply and supplier risk?

To answer these questions and more, view this webinar replay featuring experts from Art of Procurement, International Association for Data Quality, Governance and Analytics (IADQGA), and Ivalua. By watching this replay, you will learn:
How to get started on a data quality journey despite the complexity of today's business and supply chain environments

Best practices and rules of thumb about the lifespan of your data

What supply chain and procurement leaders should be doing differently and/or better with the system-generated data that they already have access to

To view the replay, please fill out the form.